WhiteShark MixPro Underwater Scooter
Product Description

Note: The White color will be shipped in the middle of Jan.

WhiteShark MixPro is the smallest double propeller,ultra-lightweight, and compact underwater scooter, it can reach up to 4 mph and lasts up to 60 minutes on a single charge.

Product Details
In Depth
Enrich Your Underwater Experience
Use WhiteShark MixPro at the pool for some afternoon fun with the family, or take it on an underwater adventure to dive deeper and explore further. WhiteShark MixPro is suitable for the pool, snorkeling, scuba diving, and free diving.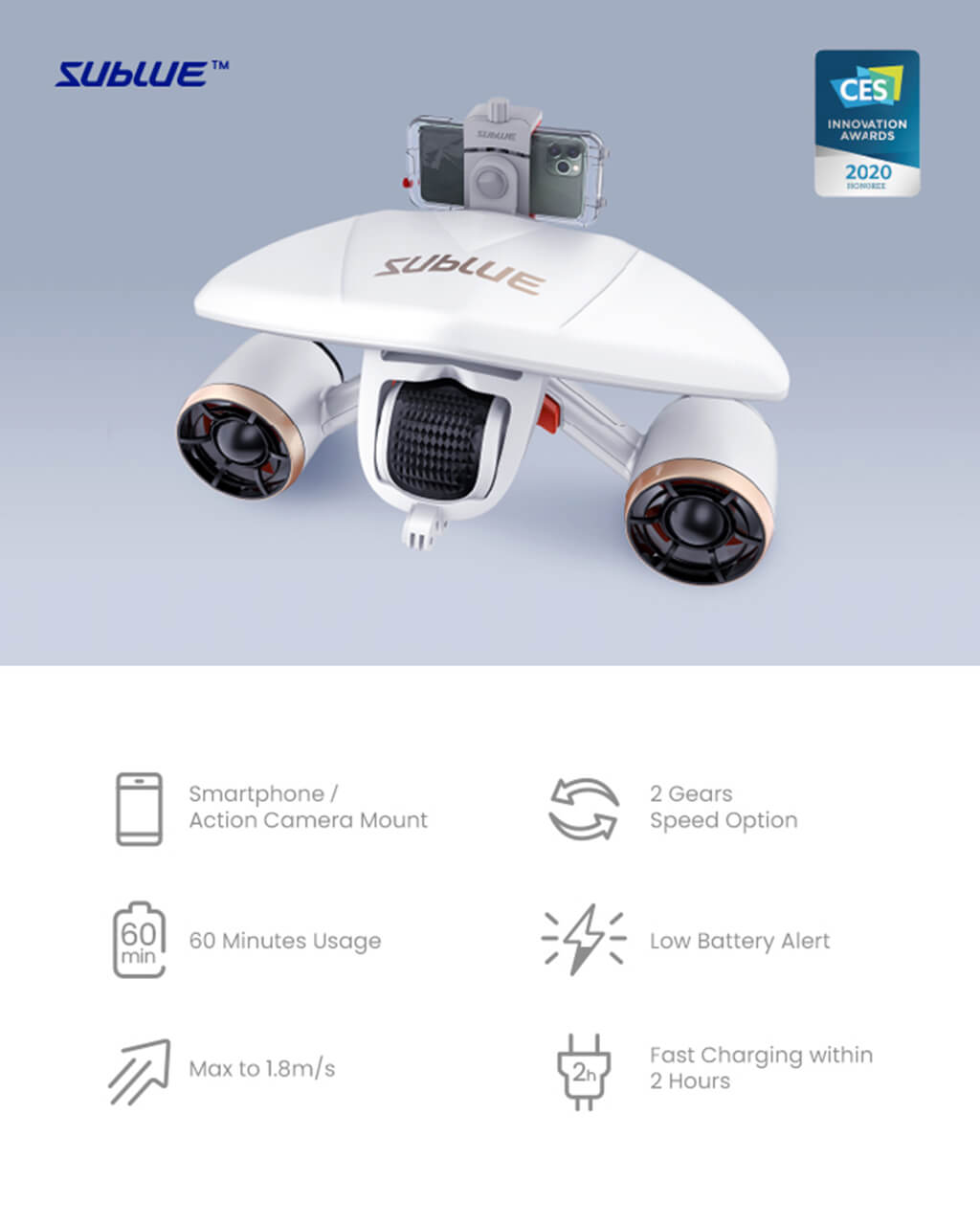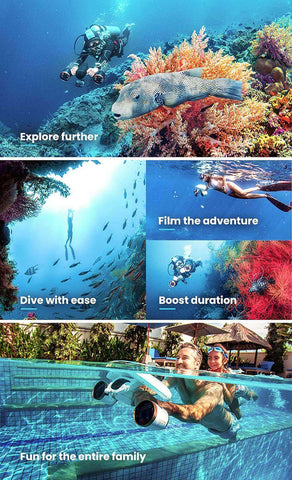 Capture Video and Photos with Ease
Capture epic moments using your smartphone by securing it onto the designated phone mount located on the floater. Or you can attach your action camera onto the universal mount to transform your WhiteShark MixPro into an underwater filming tool without additional cost.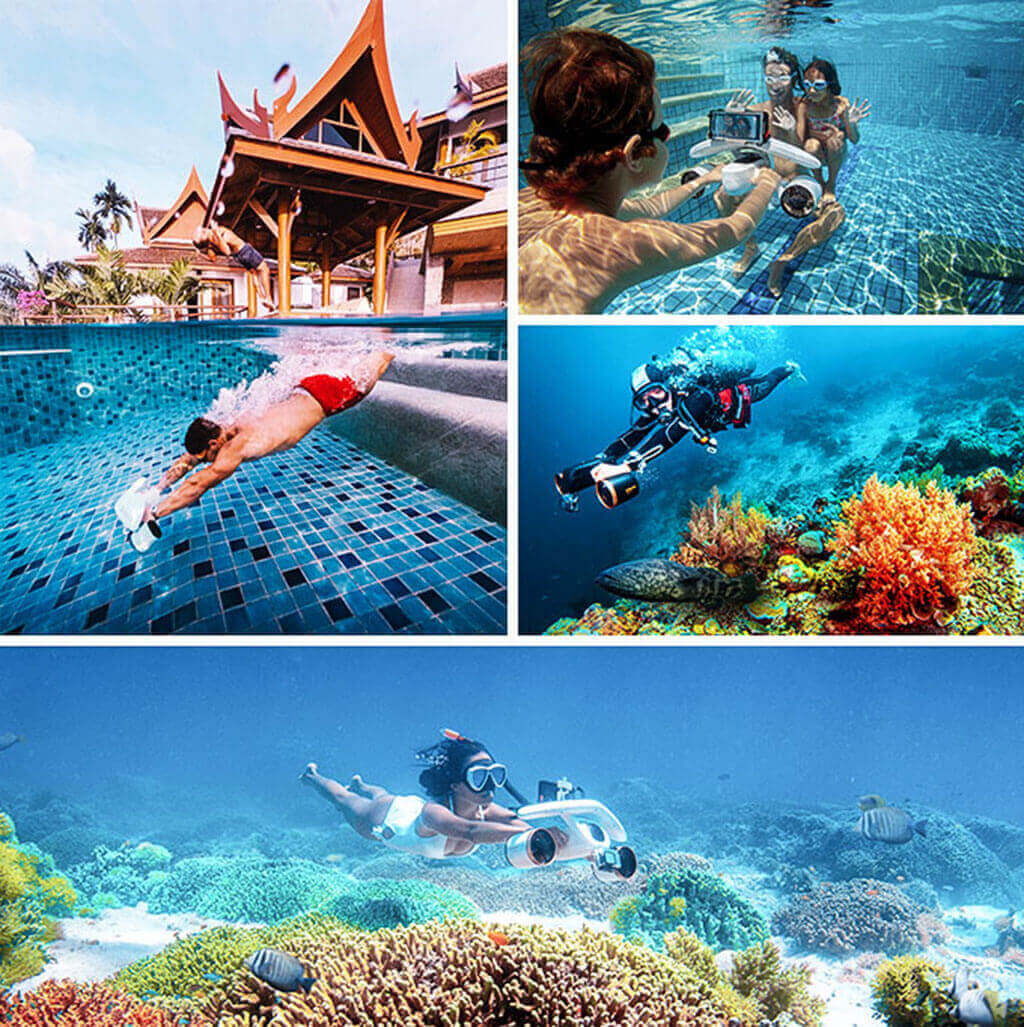 2 Gears Speed Switch
With two speed options, you can go fast and experience the thrill at up to 1.8m/s, or go slow and take in the breath-taking view at 1.2m/s.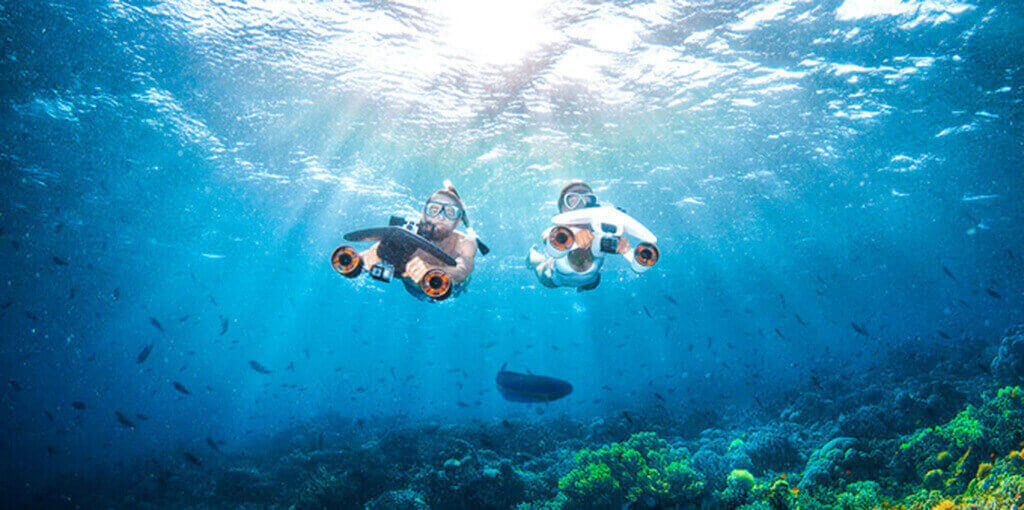 Li-ion battery and rapid 2-hour charging
(*Please note: WhiteShark MixPro lasts up to 60 minutes under normal underwater conditions.)
WhiteShark MixPro is powered by lithium-ion batteries, which fully recharges in just two hours. The WhiteShark MixPro can last up to 60 minutes underwater on a single charge, giving you plenty of time to explore in the water. Spend less time charging and more time exploring underwater.
Carry-on Luggage

Mix Pro's portable lithium battery is approved by the Federal Aviation Administration to take on board.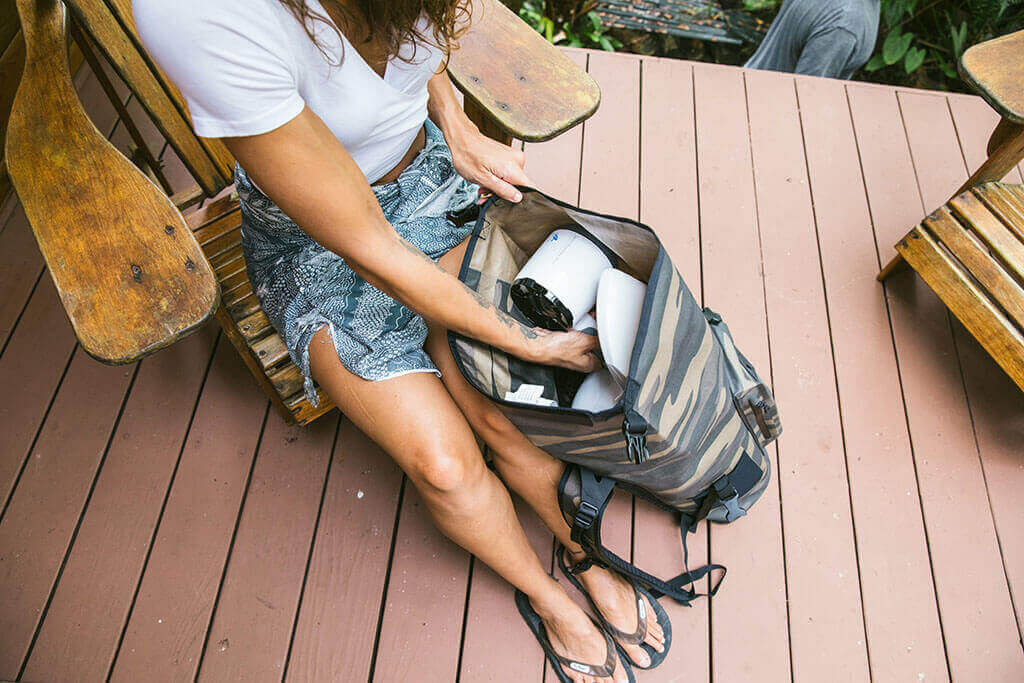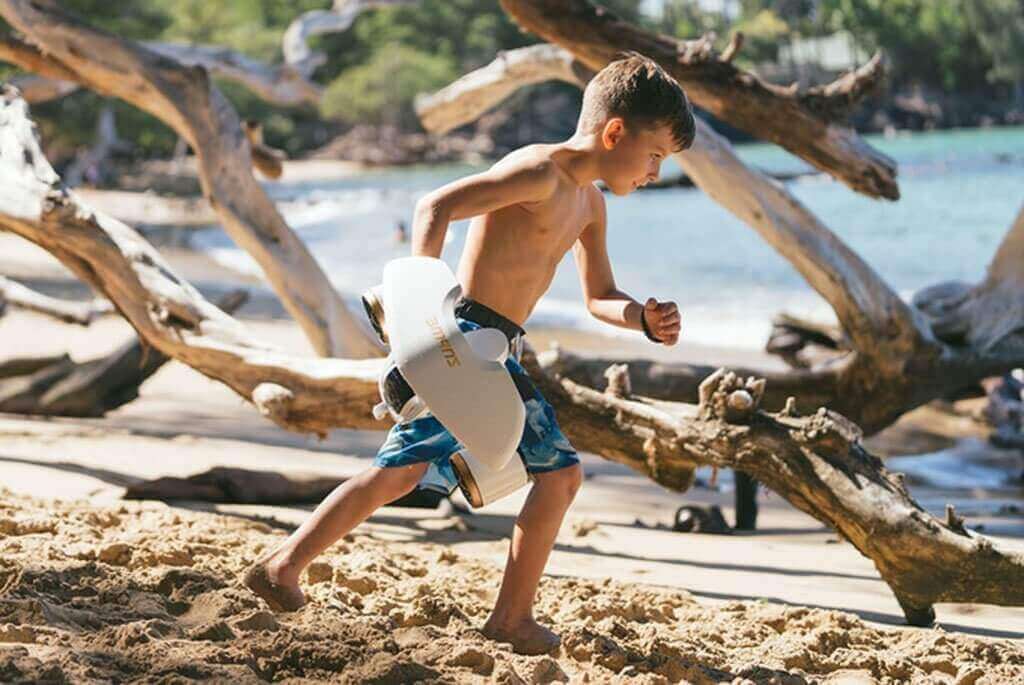 Compatible with different accessories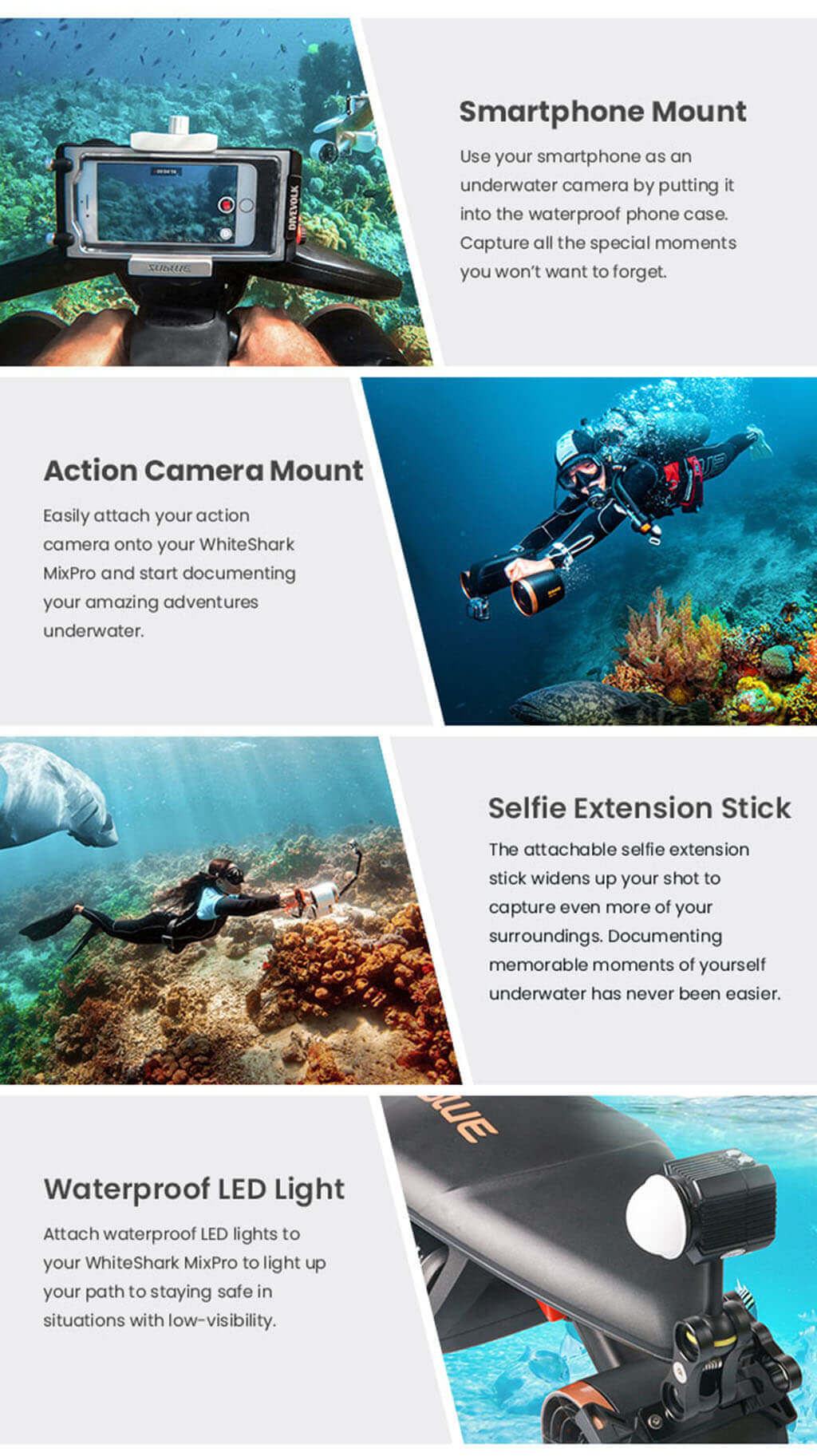 In the Box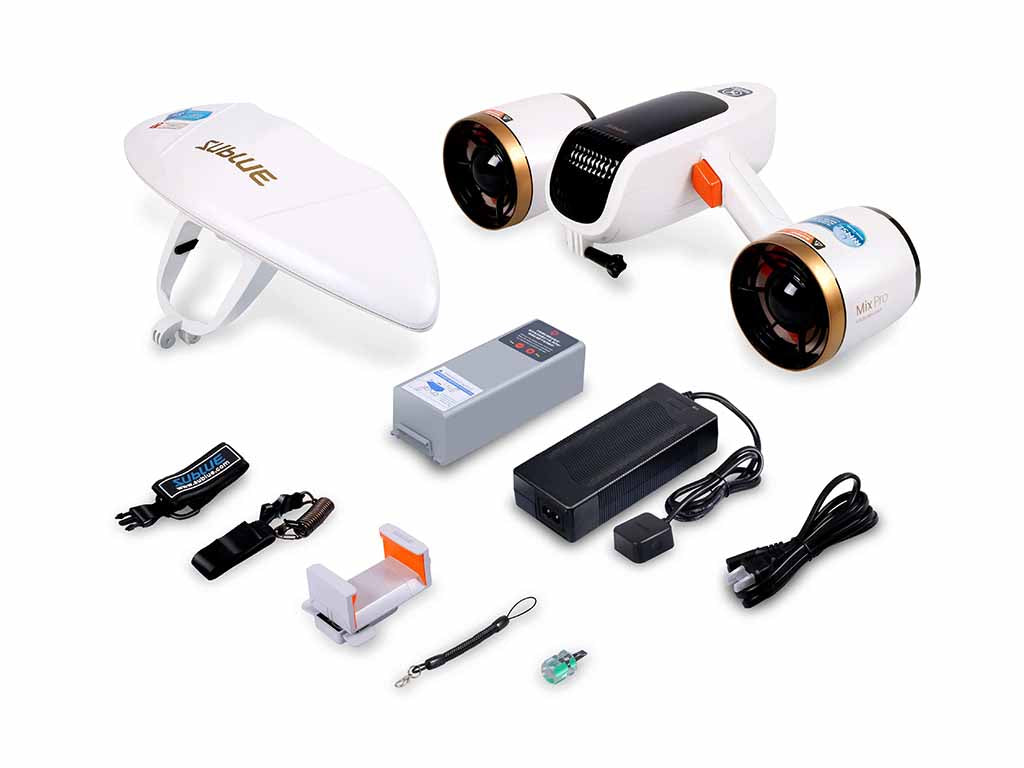 Specification
Dimensions: 465 x 230 x 230 mm (18.30 x 9.05 x 9.05 inch)
Weight (with battery) : 3.55 kg (7.82lb)
Weight (without battery) : 2055 kg (4.53lb)
Weight of Floater: 605g (1.33 lb)
Weight of Battery: 890g (1.96 lb)
Speed: High speed 1.8 m/s ( 4.03 mph )
             Low speed  1.2 m/s (2.68 mph )
Battery Life(Normal use) : 60 minutes
Interdace : one1/4" - 20 mount
Battery: 122-watt hours³ Li-ion battery.
Accessories (included): Fast charger, Floater, Anti-lost strap, Smartphone mount
,
 122-watt hours³ Li-ion battery.
Note:
1. Speed may vary from person to person based on load and environment.
2. 60 minutes is the average time when used by swimmers in normal underwater conditions and will vary with the intensity of usage.
3. It's suggested to prepare two or more dedicated batteries to swap out during longer sessions.
4. The action camera is not included with the WhiteShark MixPro and should be purchased independently to make videos.