Sublue Navbow Underwater Scooter
Product Description

Navbow Underwater Scooter - Explore Infinity

Navbow, the most powerful underwater scooter, is coming! 3 speeds up to 2m/s, 40m depth, max 60 mins battery life, and extendable to underwater photography platform. It's also the world's first dual-motor underwater scooter that supports one-handed operation, giving you the maximum flexibility in the water.

Product Details
In Depth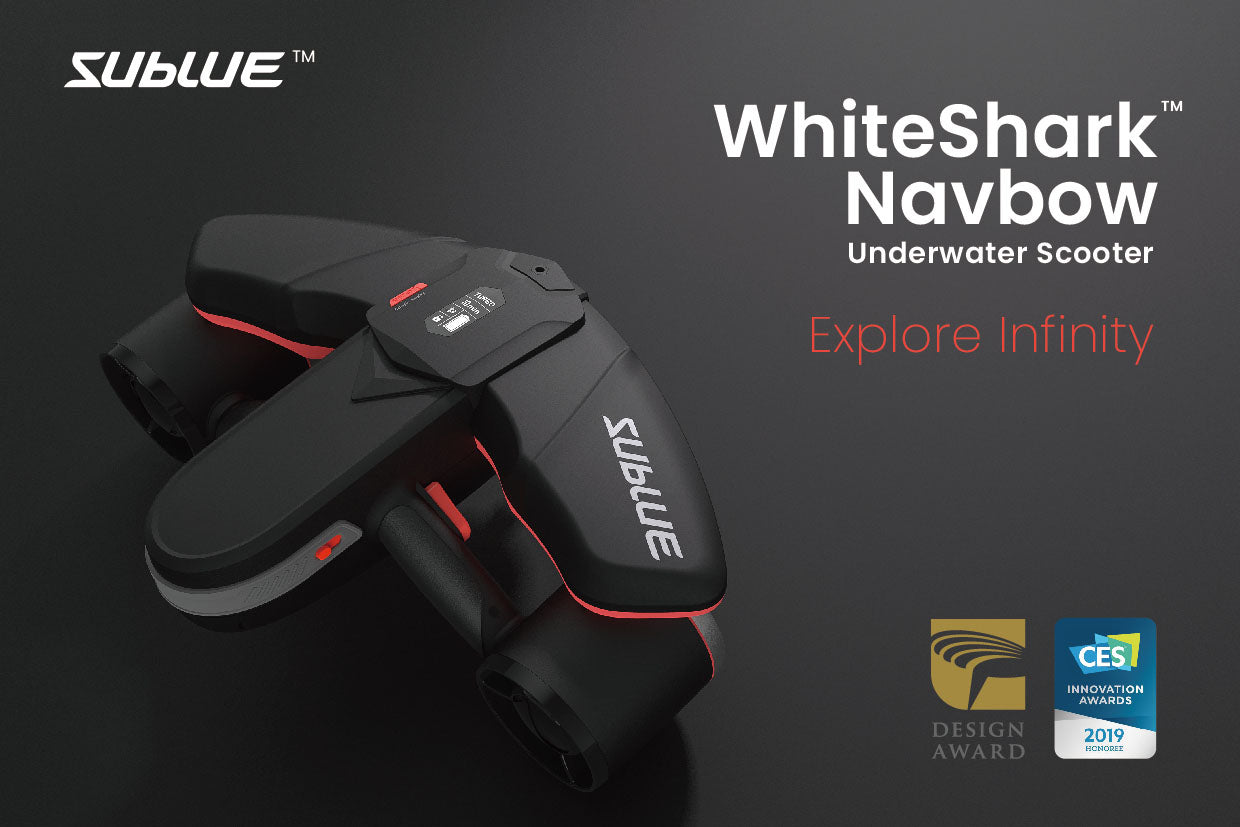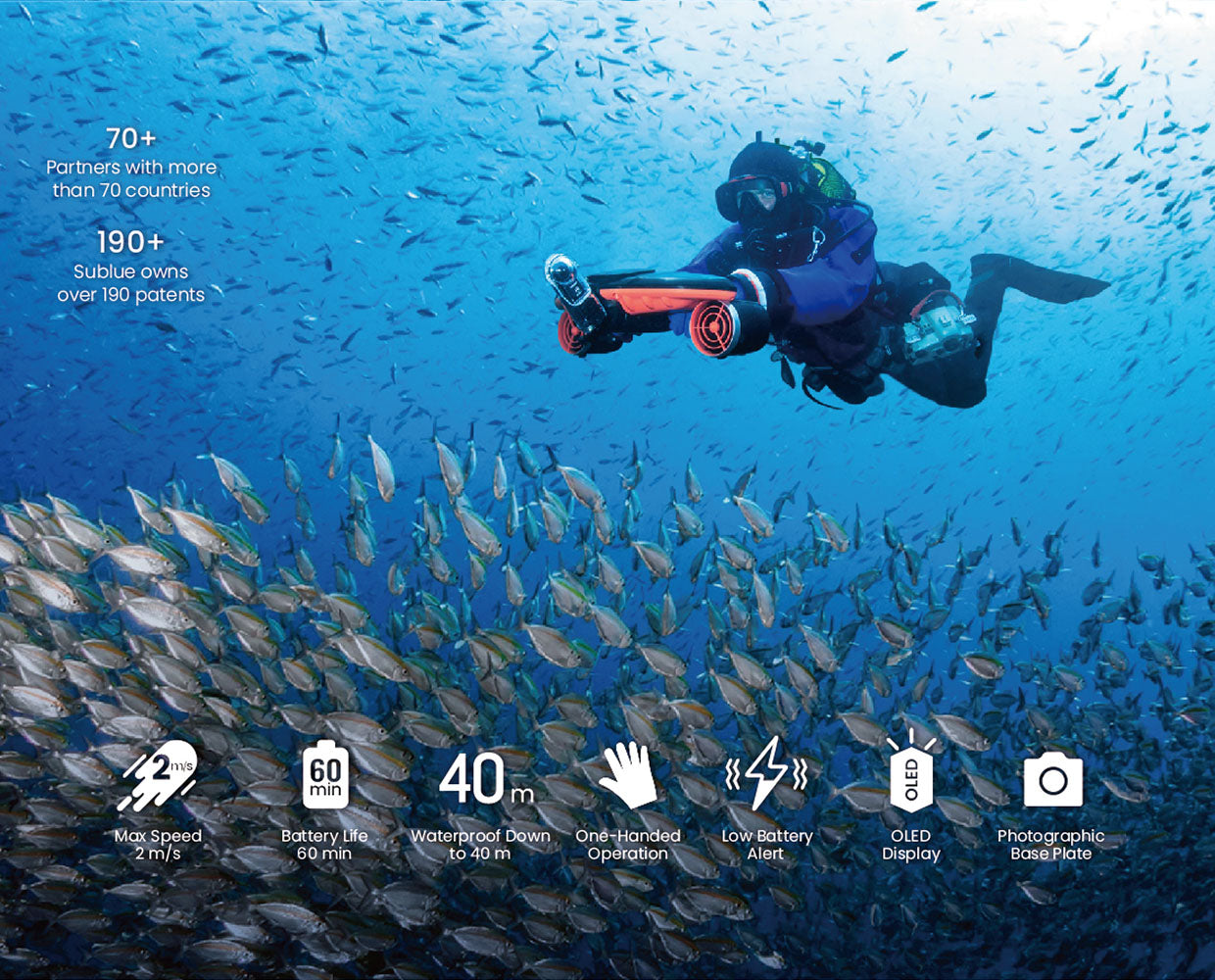 One-handed Usage Option
The world's first dual-motor underwater scooter supports one-handed operation, giving you the maximum flexibility in the water.
Capture amazing sights without boundaries
The underwater photography platform allows for mounts and accessories so that underwater photographic equipment is no longer a burden, freeing you to record more memories.
A comfortable ergonomic design
Designed with a stable and comfortable grip for underwater maneuverability to help explore infinity.
2m/s (4.47 mph) max speed
Top speed 2m/s (4.47 mph): Move as fast as the Men's 200m World Freestyle Champion.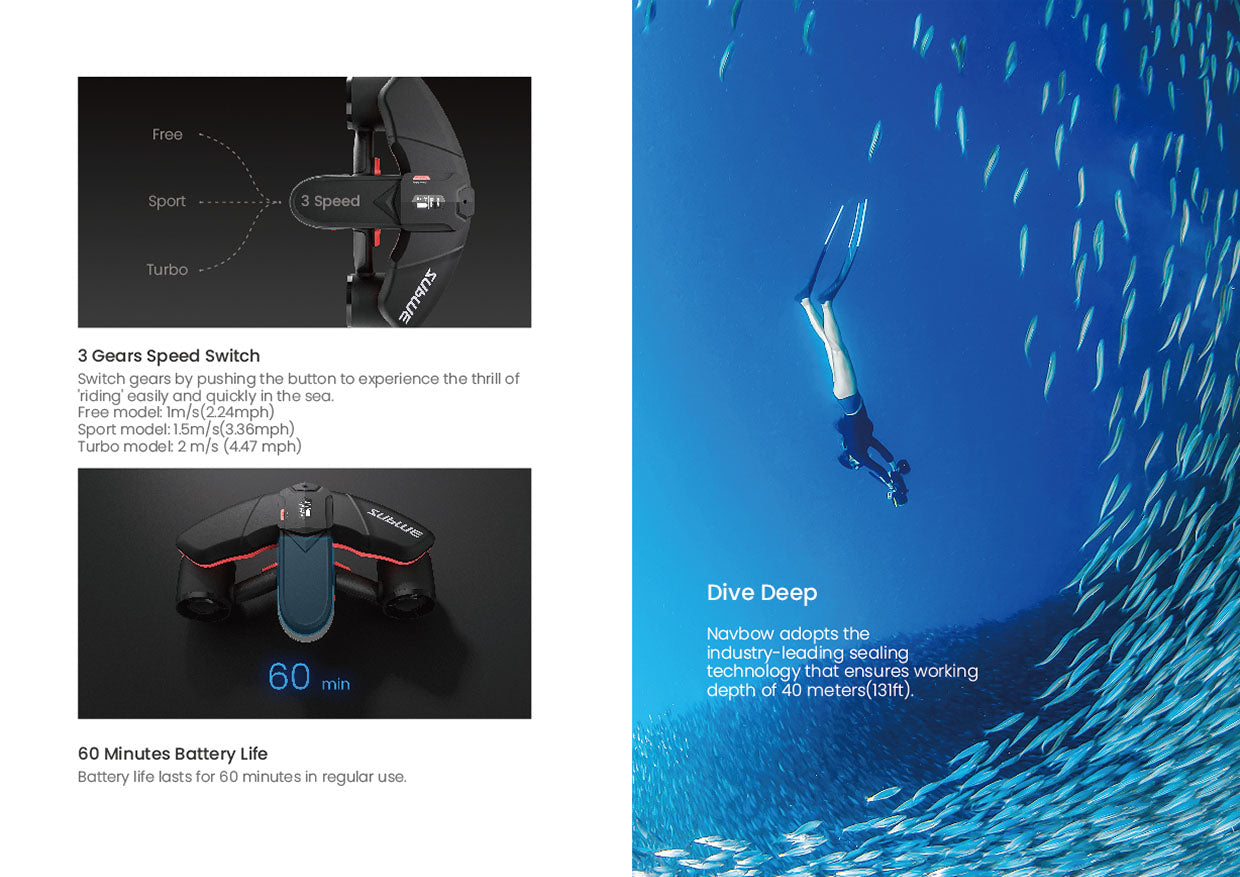 Specification  

/ / / 
Speed: 1m/s(2.24mph),Sport:1.5m/s(3.36mph),Turbo:2m/s(4.47mph)*
Working Depth: 40m / 130ft (depth limit)
Battery life: 60 minutes* (normal use)
Battery weight: 1100g(2.42lb)
Interface: Two built-in mounts for action camera and underwater photography platform(camera and lights are not included)
Accessories: Balance weight bracket, Three lead weights, D-ring buckle, Tow cord, Safety leash
Selects: 2-hour quick charger, Accessories for underwater photography platform, Backpack(sold separately)
In the box  

/ / /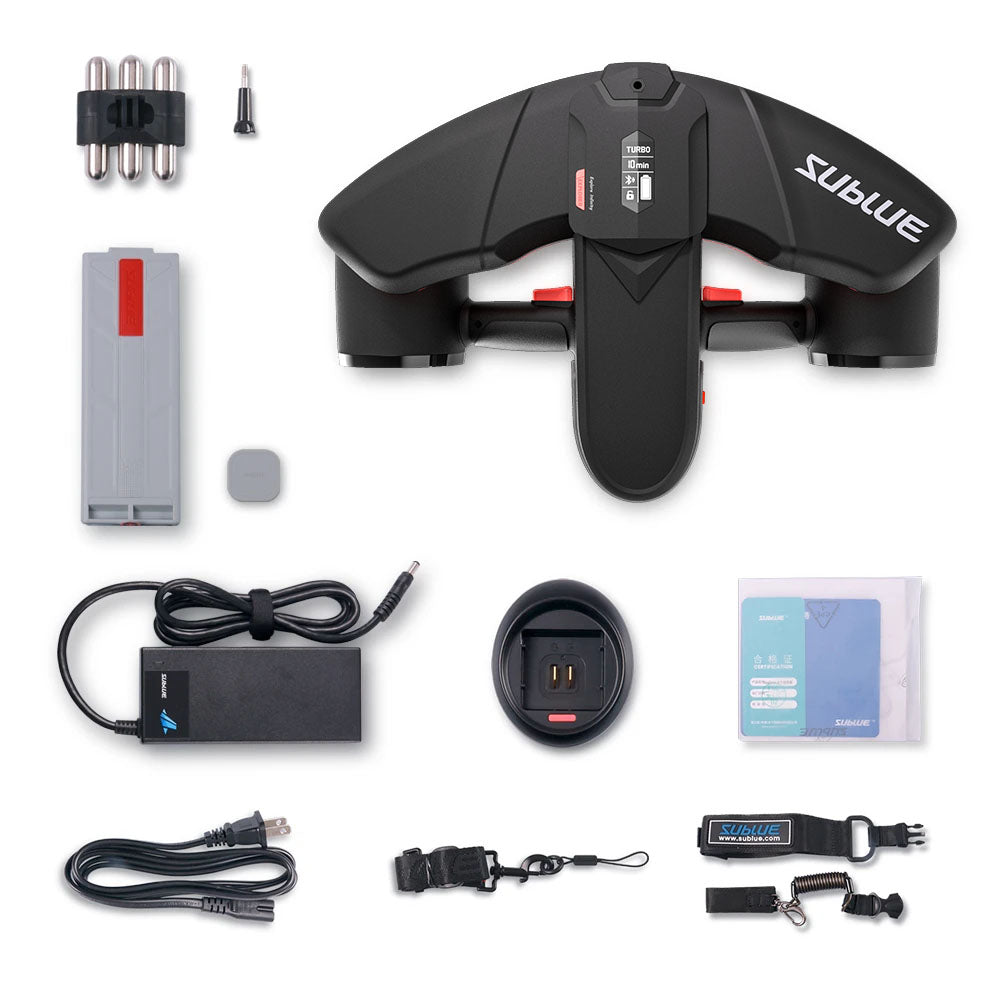 1*Underwater Scooter            1*Charger Stand             
1*Adapter & Wire                    1*Lithium Battery    
1*Tow Rope                             1*Balance Weight Bracket with lead weight(3)
1*D-ring Buckle                         1* Anti-lost strap       
3* User manual         
Note:
* The rated speed is the result of product test results and may be affected by a user, user's swimwear and equipment, water conditions, etc.
* The battery life is for reference and based on product test data. It is the average value of normal use in water.
* The scooter is designed for users 16+ years old. Minors must be accompanied by a parent or guardian while using the scooter.